Earlier  this year we shared some images with you of the beautiful reception and ceremony designs from this gorgeous wedding. We have received some further images from Focus Films which completes  this gorgeous story.
Many months of design planning from us resulted in what was initially to be an outdoor ceremony concept that featured a rustic style twig and floral canopy that we custom designed and made for this event and white French style aisle baskets. Unfortunately due to inclement weather conditions the ceremony was transferred to a magnificent residence on the private property at Cooroy. As with all outdoor ceremony concepts a wet weather alternative needs to be considered and once wedding planner Kim from Events of Noosa informed us the ceremony will be taking place indoors the Mondo team got into action and created a ceremony area that was just as beautiful as the outdoor rustic concept.
Here you see us in action!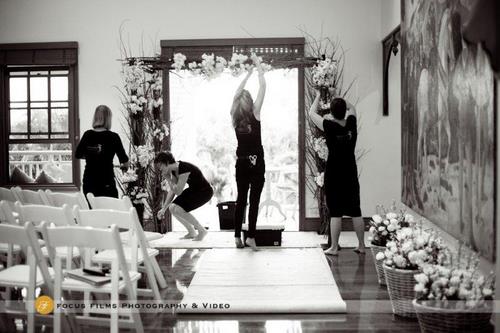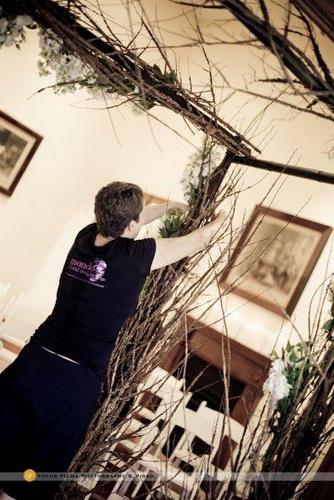 Catherine's bouquet was a gorgeous hand wired tear drop trailing design of white Stephanotis and white hyacinths, literally hundreds of these petite blooms were individually wired to create this divine design.
Catherine wore a stunning gown by Alex Perry and her bridesmaids wore navy gowns and also held hand wired posies of white stephanotis and white hyacinths.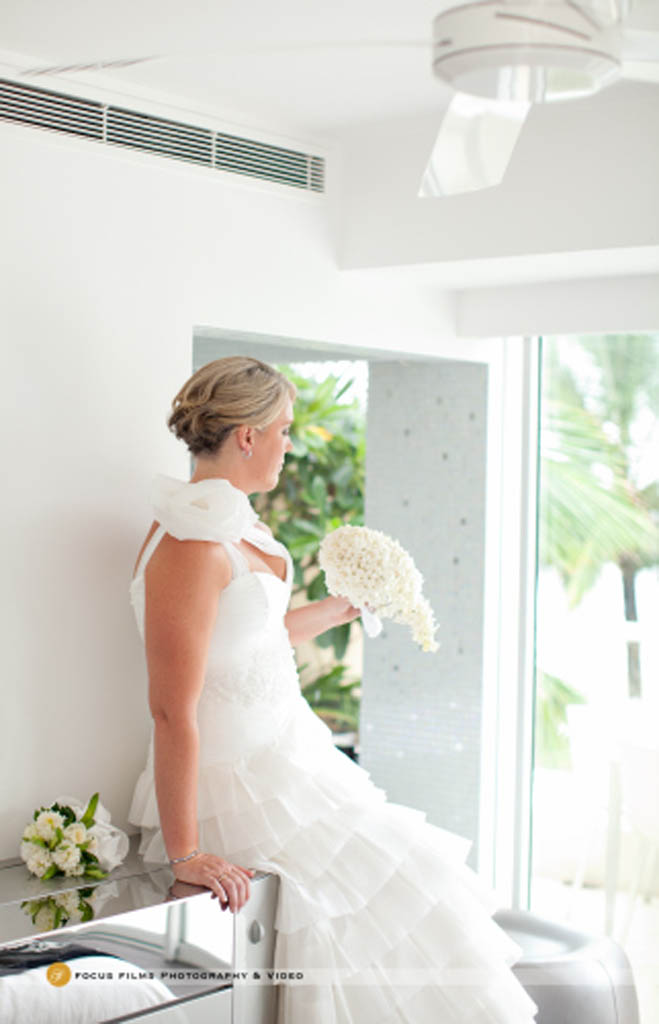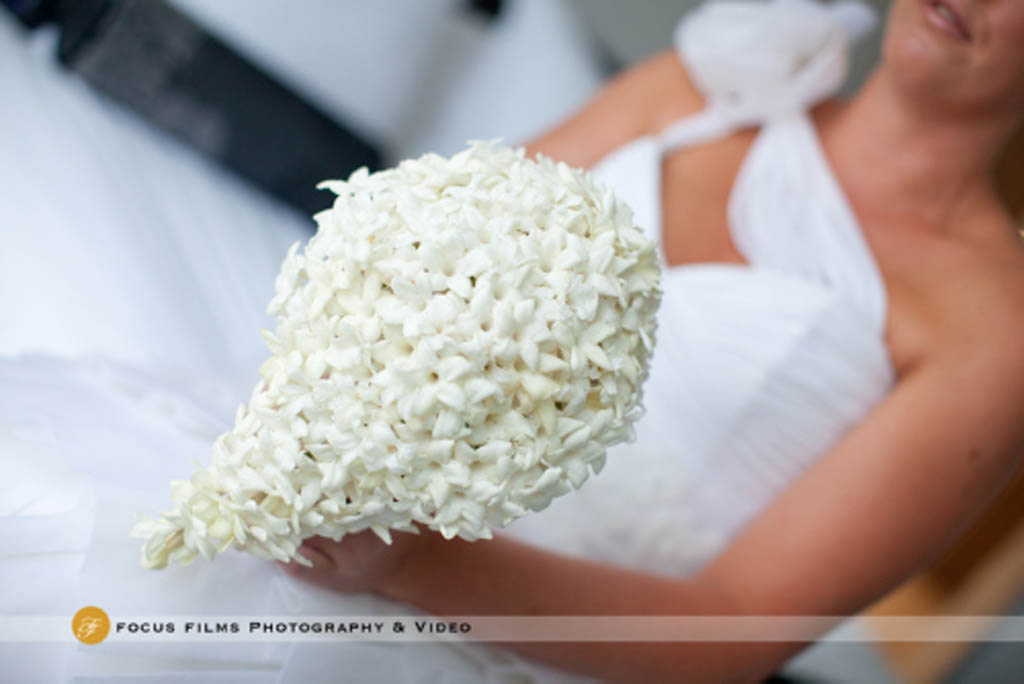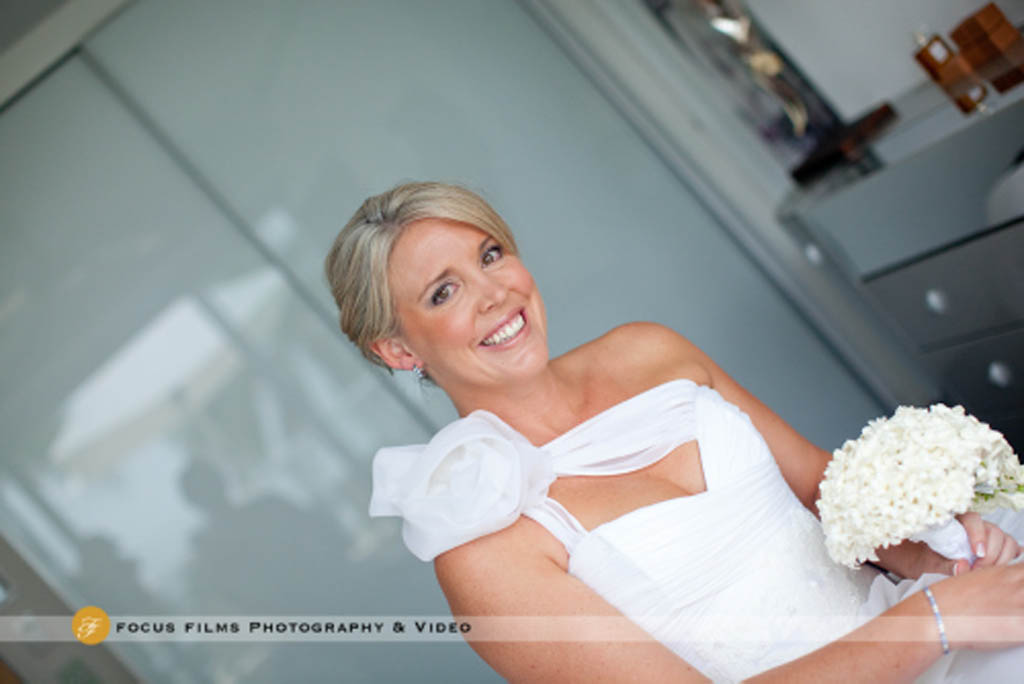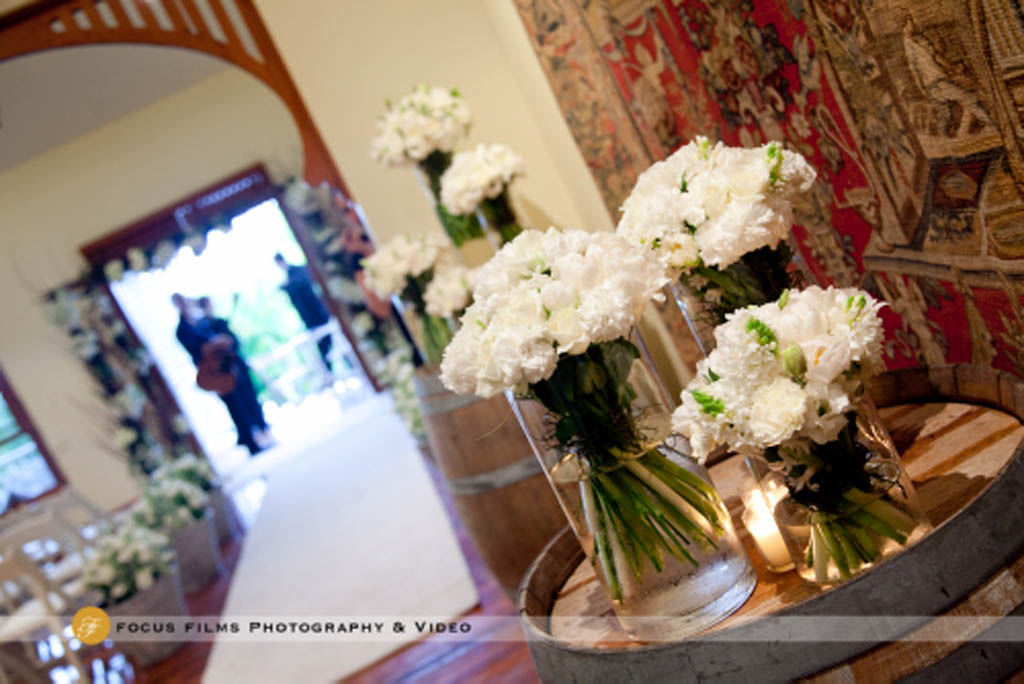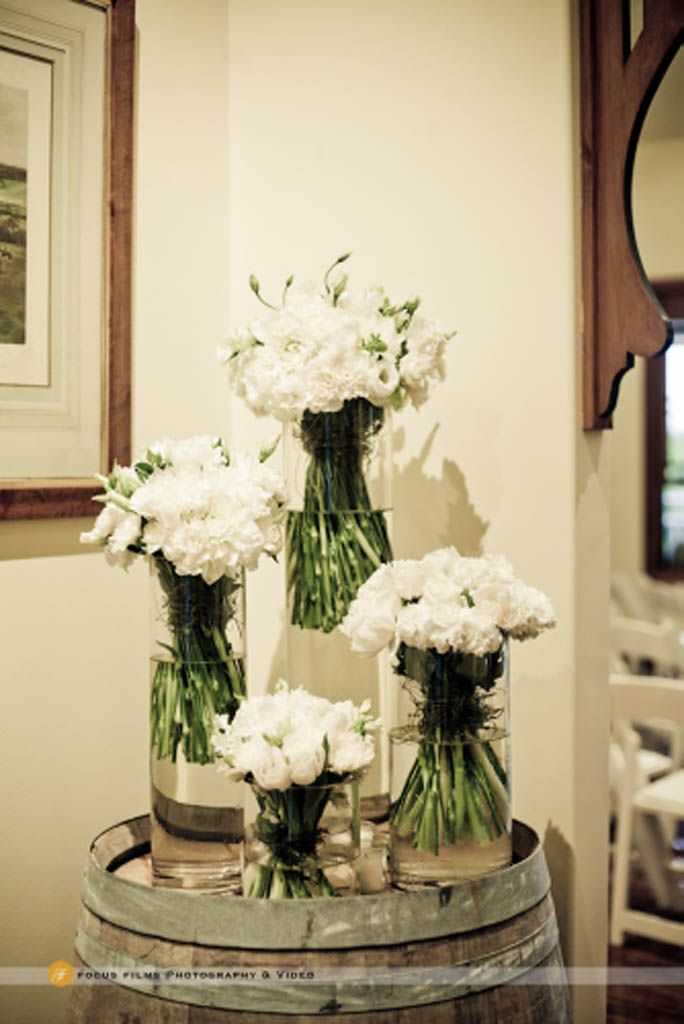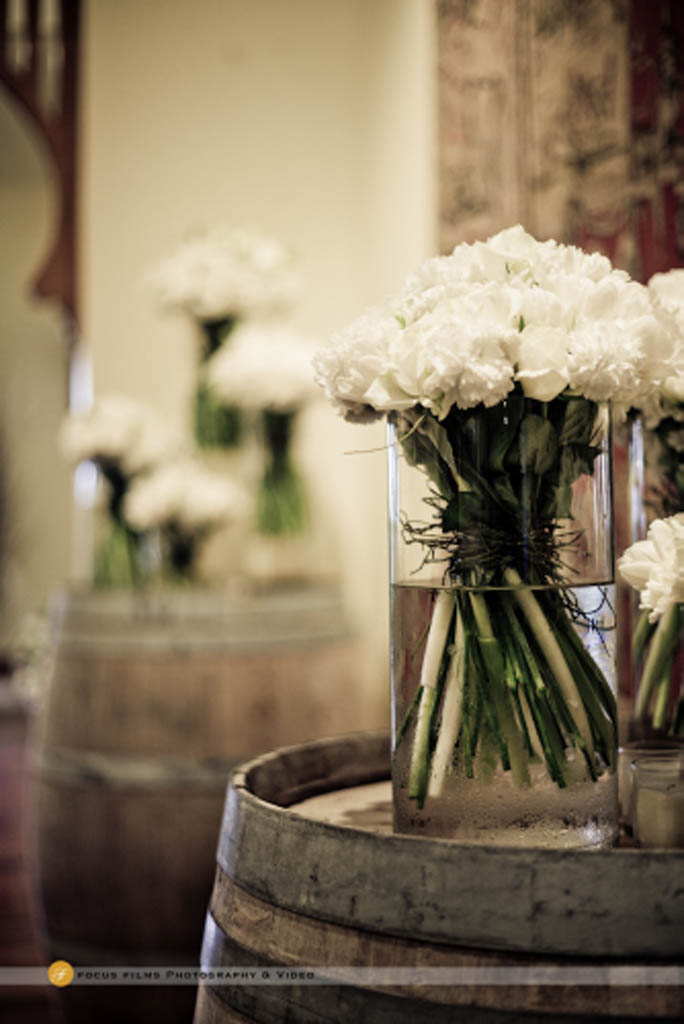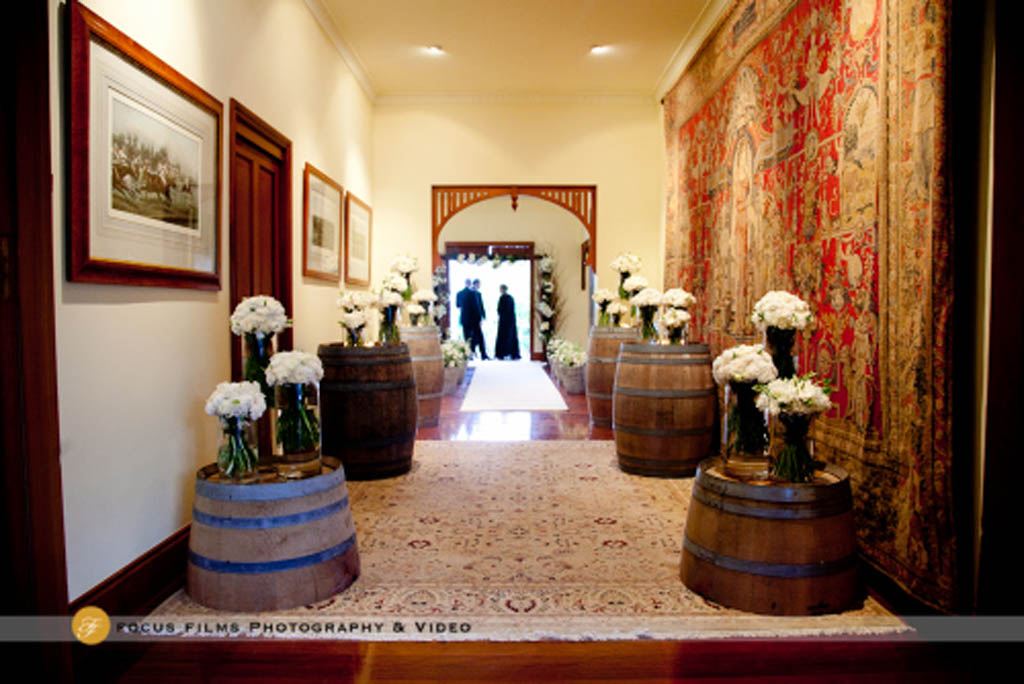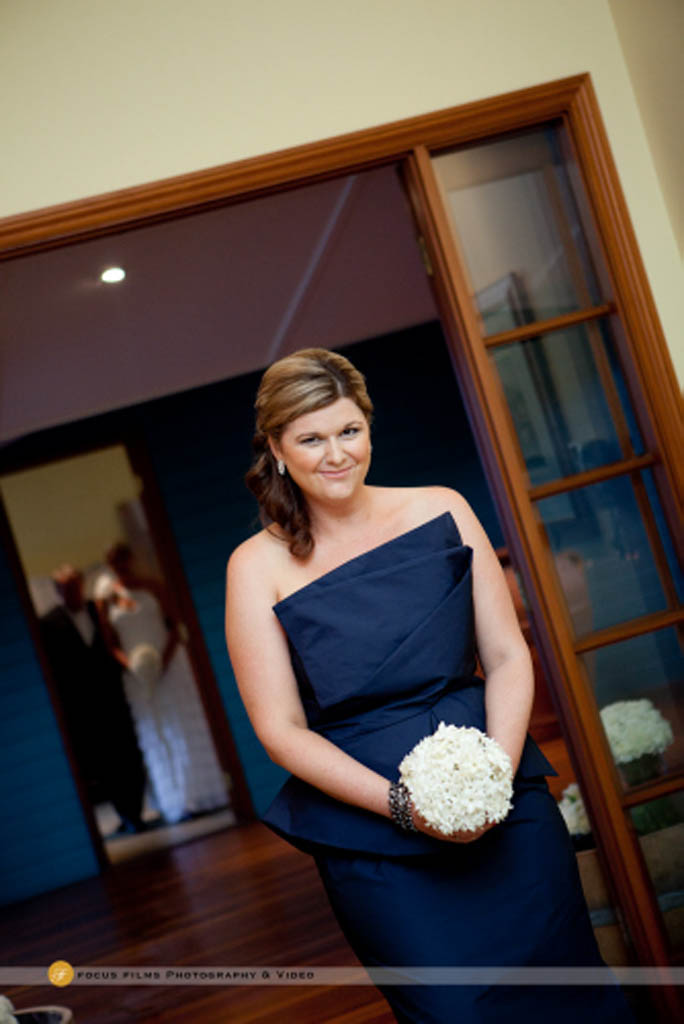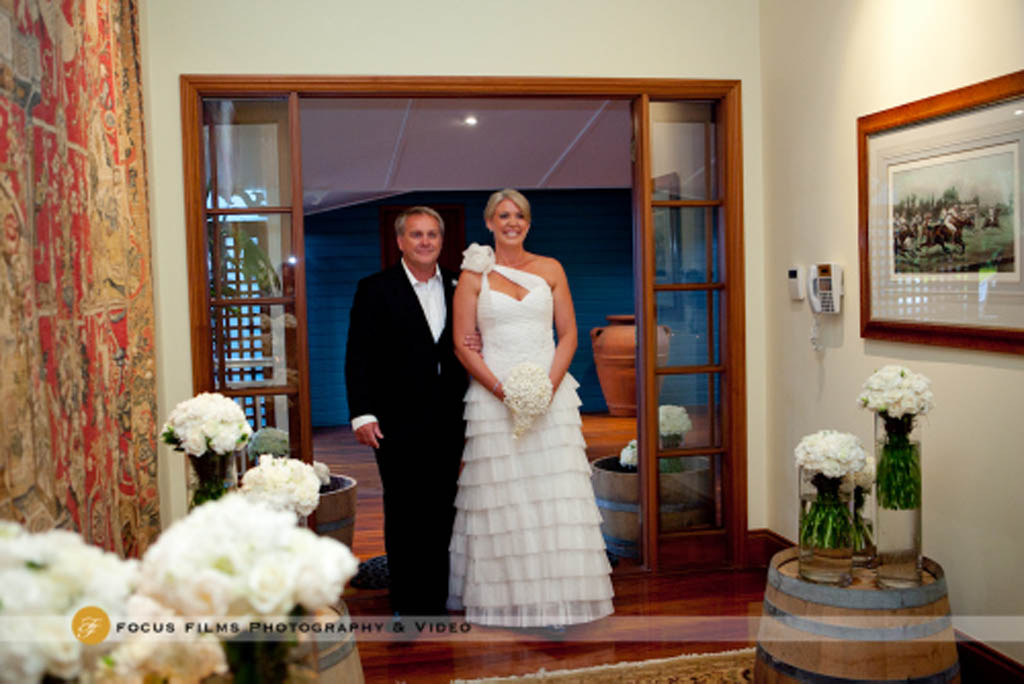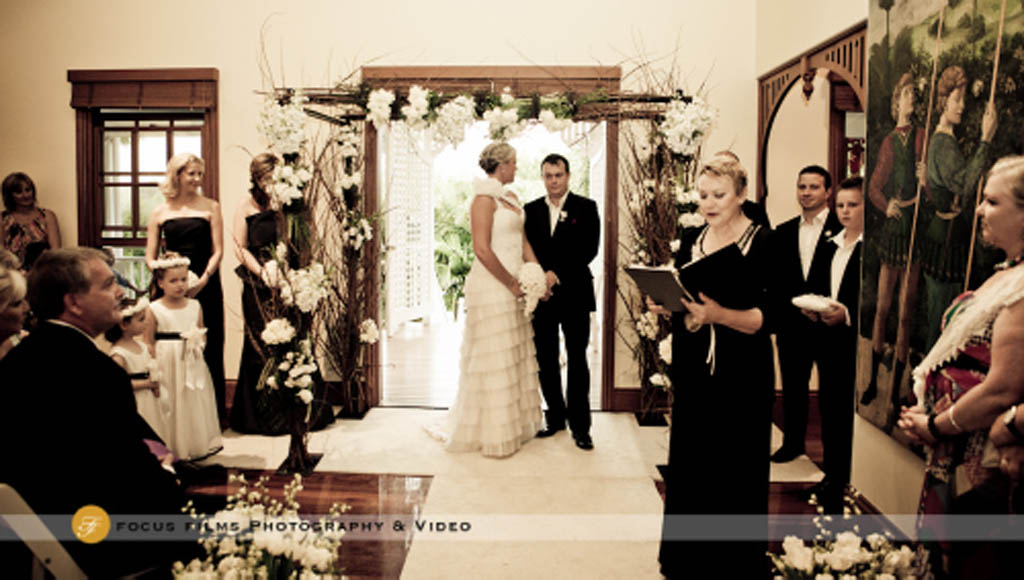 Some beautiful images again to remind you of this gorgeous wedding, under a beautiful French style marquee, with a magnificent tree that was beautifully showcased with lights and hanging florals.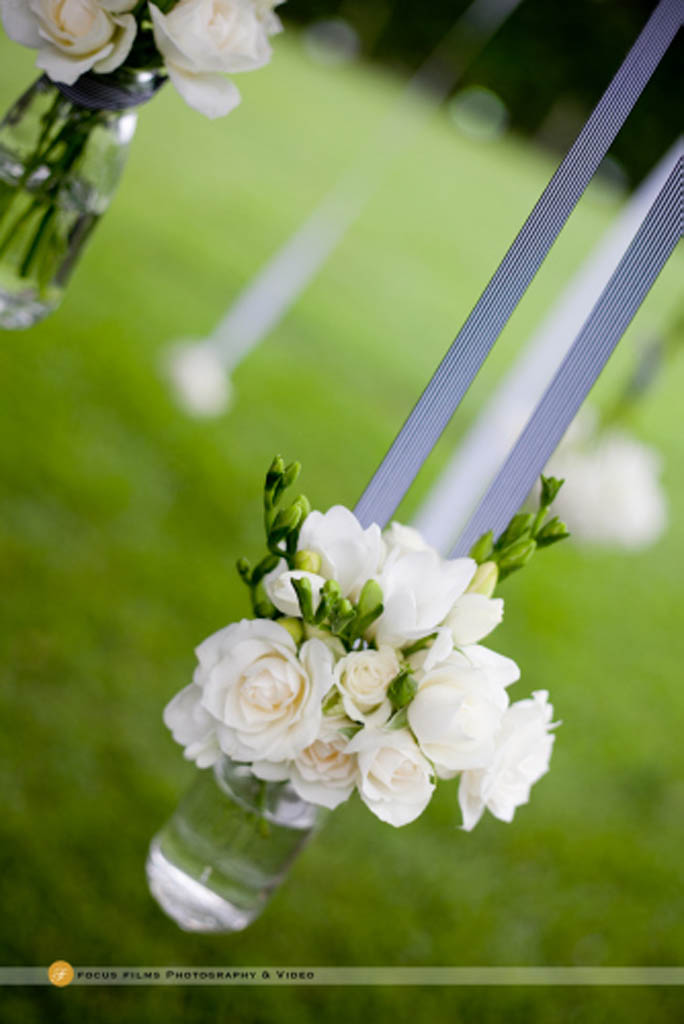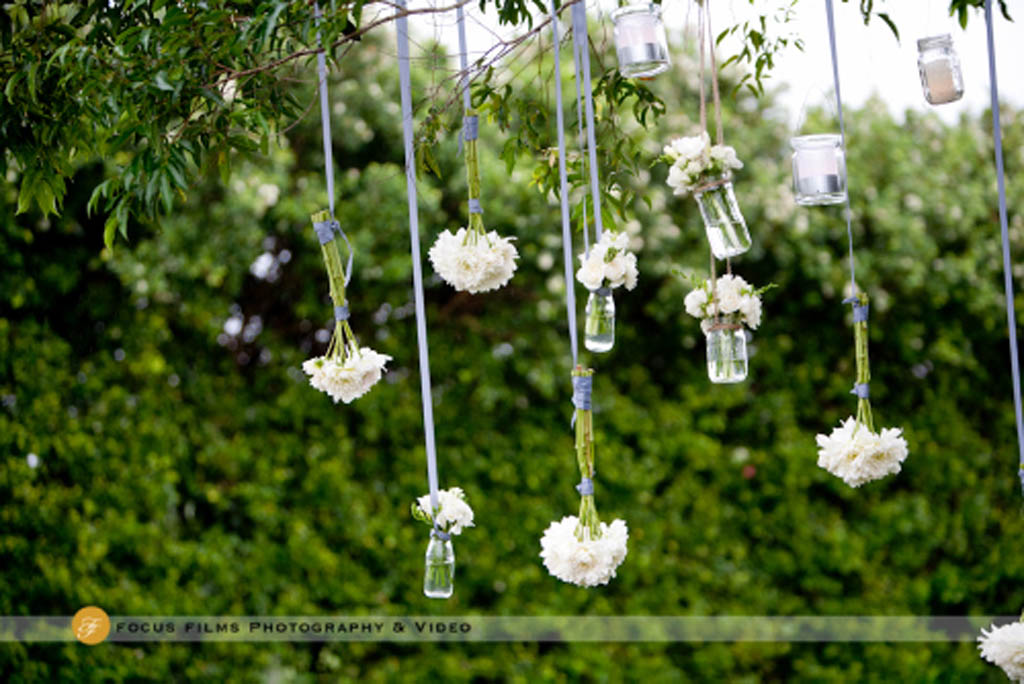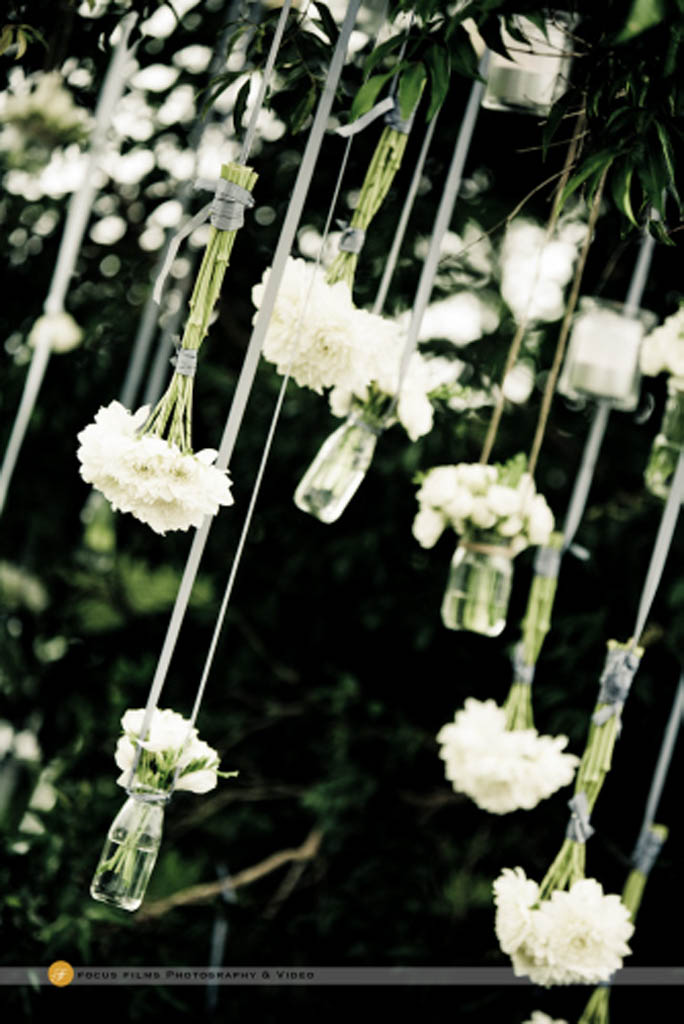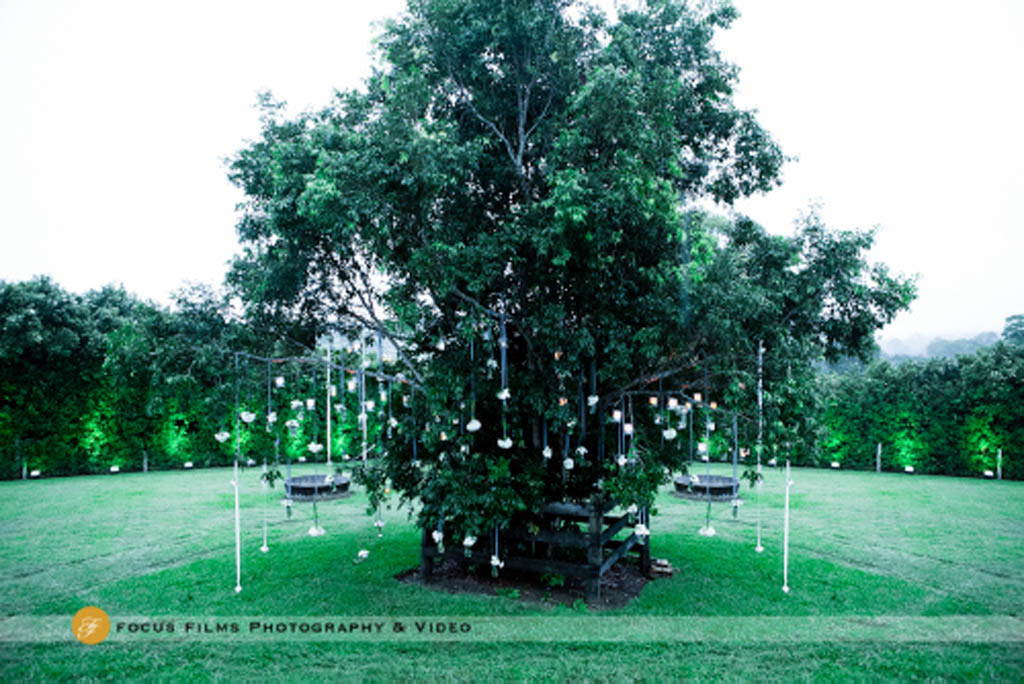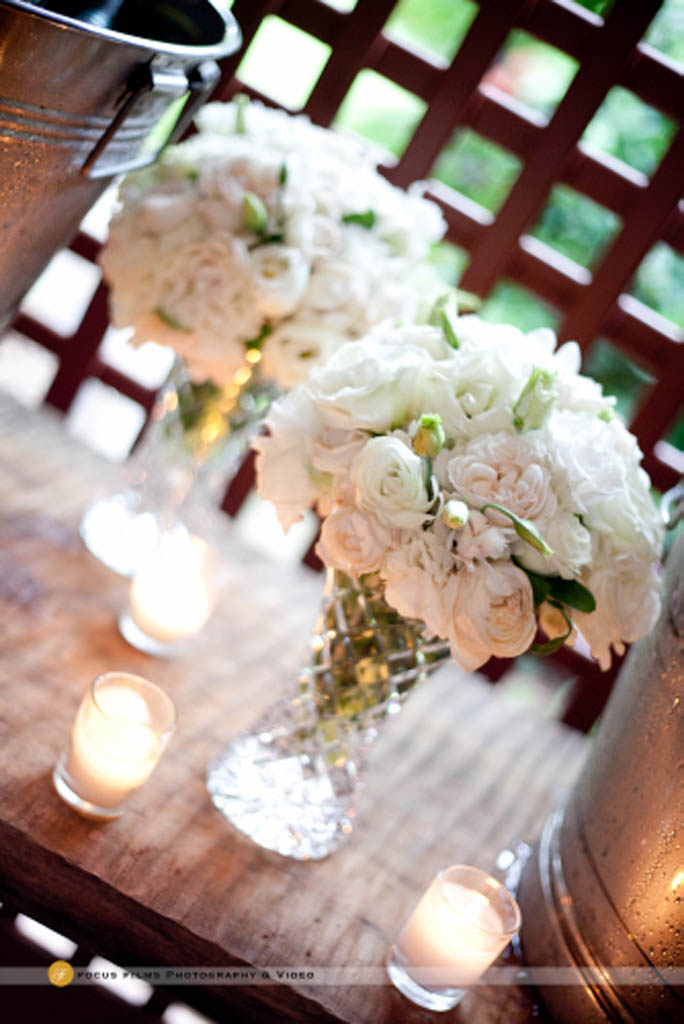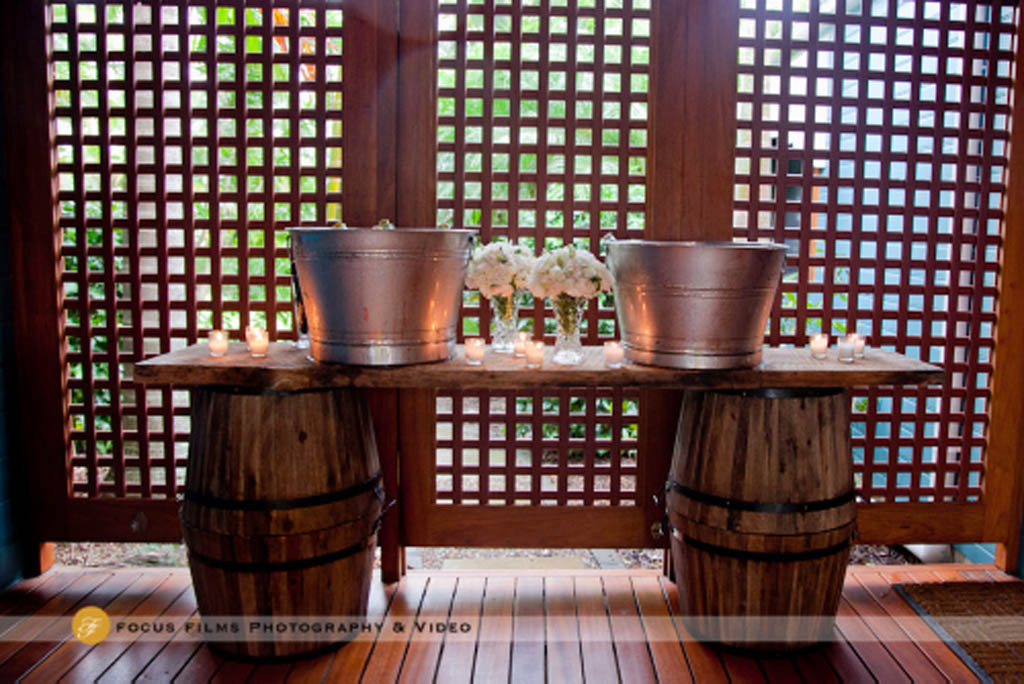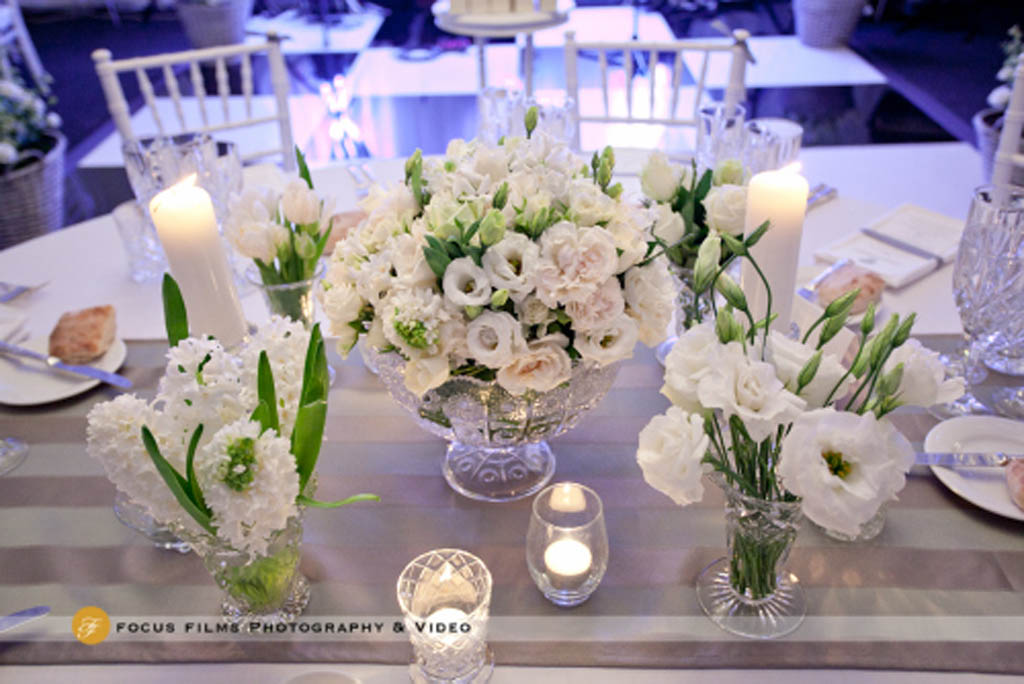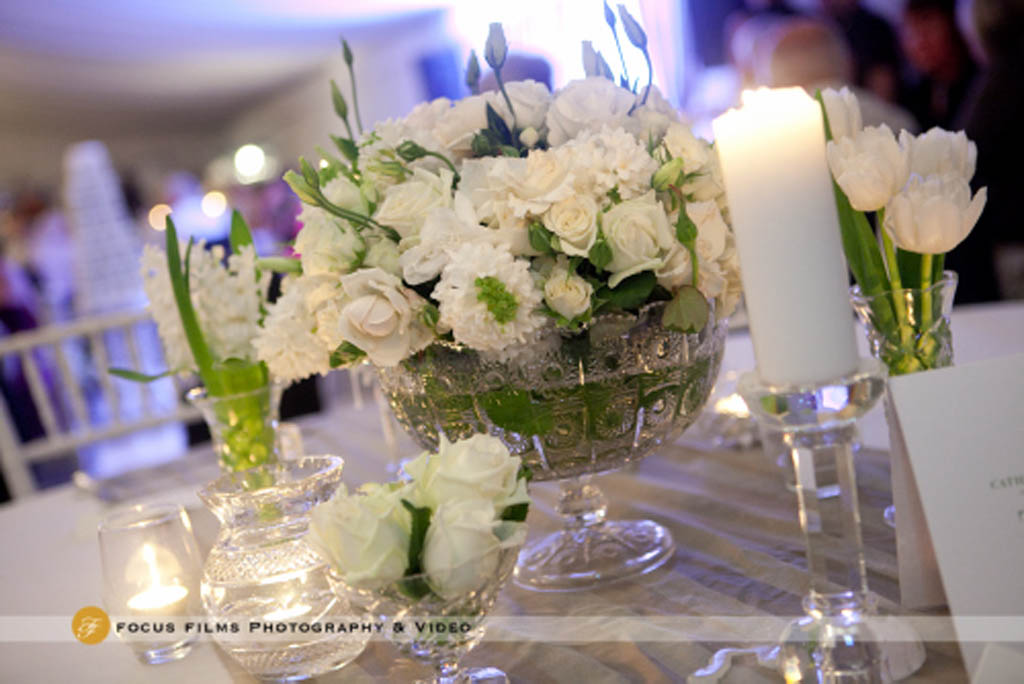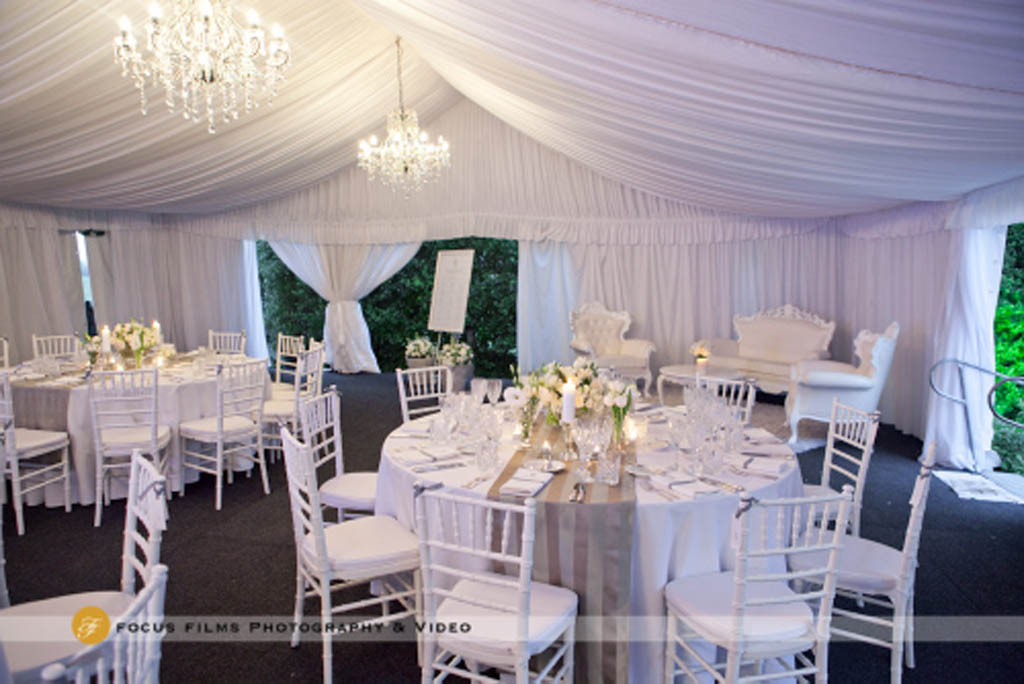 This wedding was one of our favourites this year so far, we hope you are inspired!